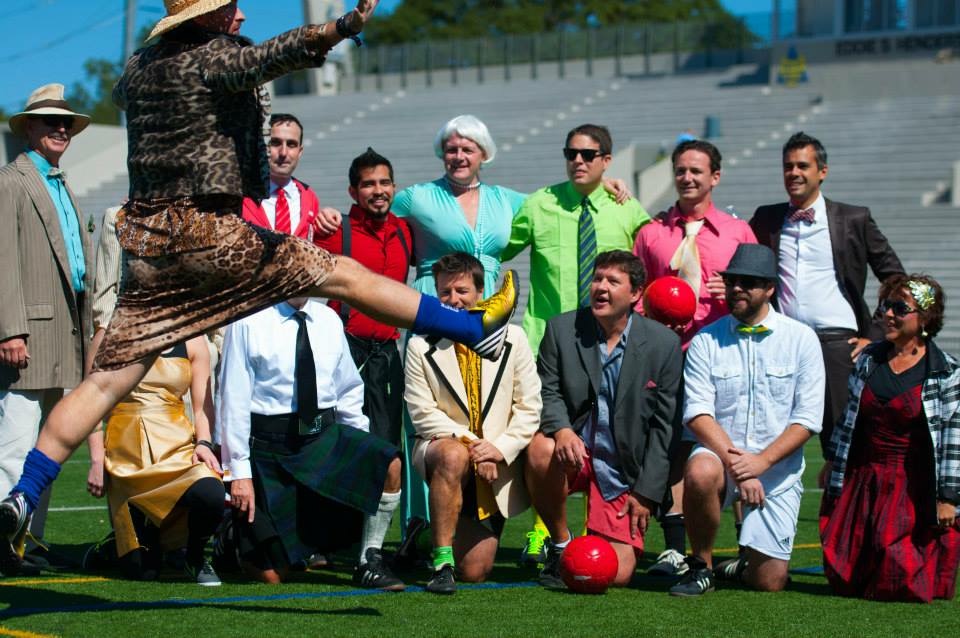 25 years ago, Soccer in the Streets introduced soccer to disadvantaged kids in urban neighborhoods. Through our programs we have instilled healthy lifestyles and positive choices to over 100,000 youth across America. In addition to that, through character development, mentoring, and employability programs, Soccer in the Streets ensures all our kids have a chance to succeed on and off the field.
The Black Tie Soccer Game is a major fundraiser for us, and in its first seven years the participants have raised over $375,000 to help expand our programming across metro Atlanta. It is the most amazing soccer game you've ever witnessed! As a tongue-in-cheek protest to the typical formal banquet fundraiser, we hold our event on the soccer pitch and attire the players in black tie and ball gowns.
It's more than fun and games... generous people across the planet pledge their dollars for these unconventional players in their fancy duds (ladies and gentlemen, dresses and tuxes - not necessarily in that order!) to kick about for a serious cause: the kids of metro Atlanta who need a helping hand. Complete with a professional British announcer, thrills and spills, hard-nosed tackles (in sequins), jamming music, delicious food and coveted awards for the best dressed players, this is an event not to be missed!